WSD-9501 Face Mask Intended Use
This WSD-9501 mask is intended exclusively for personal protection.
This WSD-9501 mask is intended to protect against airborne particulates, such as pollen, dust or bacteria.
This WSD-9501 mask shall not be used by medical personnel for any medical protection.
This WSD-9501 mask shall not be used by armed forces for any military protection.
This WSD-9501 mask shall not be used for self-defence.
This WSD-9501 mask shall not be used for diving.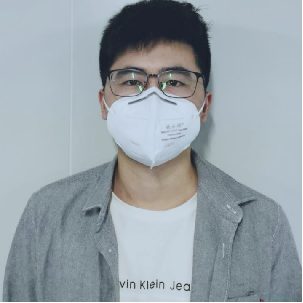 Overview of the Fit Testing
WSD-9501 face mask must seal to the wearer's face in order to provide expected protection. Therefore, fit testing needs to be done prior to first use and must be assessed at least annually. In addition, fit tests should be performed:
1. Whenever a different size, style, model or make of respirator is used.
2. When any facial changes occur that could affect fit, such as significant weight fluctuation or dental work.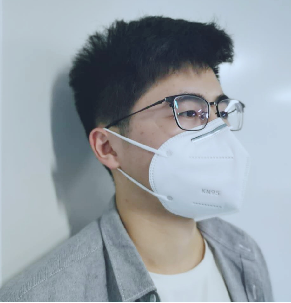 Instructions of the Fit Testing for WSD-9501 KN95 Face Mask
Qualitative Fit Test (QLFT) is highly recommended due to it's convenience and effectiveness for most wearers.
QLFT is pass/fail and relies on the user's senses using 1 of 2 test agents listed below:
1. Saccharin (sweet taste); can test respirators with a particulate filter of any class.
2. Bitrex® (bitter taste); can also test respirators with particulate filters of any class.
Each QLFT method uses four exercises performed for 1 minute each:
1. Normal breathing.
2. Deep breathing.
3. Moving head.
4. Talking.
In the QLFT, the test subject may detect a sweet or bitter taste if the respirator is not fitting properly.
Wearing Instructions
1. Put on the mask and make sure the nose clip faces up and out.
2. Hang the elastic ear straps behind both ears, with nose, chin and face covered.
3. Adjust the mask to fit face comfortably.
4. Use the index and middle finger to press and adjust the nose clip until it fits against bridge of the nose and reaches good air tightness.
Warnings & Restrictions
1. Do not wear the WSD-9501 mask when the concentration of airborne pollutants or particulates reaches to a life-threatening level.
2. When breath with difficulty, dizziness or other discomfort, leave the contaminated area and then take off the WSD-9501 mask immediately.
3. The WSD-9501 mask should be replaced when it is damaged or the ear straps are loose.
4. Do not modify, clean, abuse or misuse WSD-9501 mask .
5. Use the WSD-9501 mask based on government regulations.
6. Any exposure to contamination without correct wearing the WSD-9501 mask may cause infection or health risk.
Always follow respirator User Instructions; failure to do so may result sickness or death.